HOTEL GUIDE | SECRETS THE VINE CANCUN
Sponsored by Women Fashion Trend 2020
It's not a secret that when it comes to holiday destinations, outfit choices and pretty much everything in my life – I'm a creature of habits. I'm a strong believer that the grass is not always greener on the other side. With this said, I'm excited to share another post containing the little slice of heaven that is Cancun.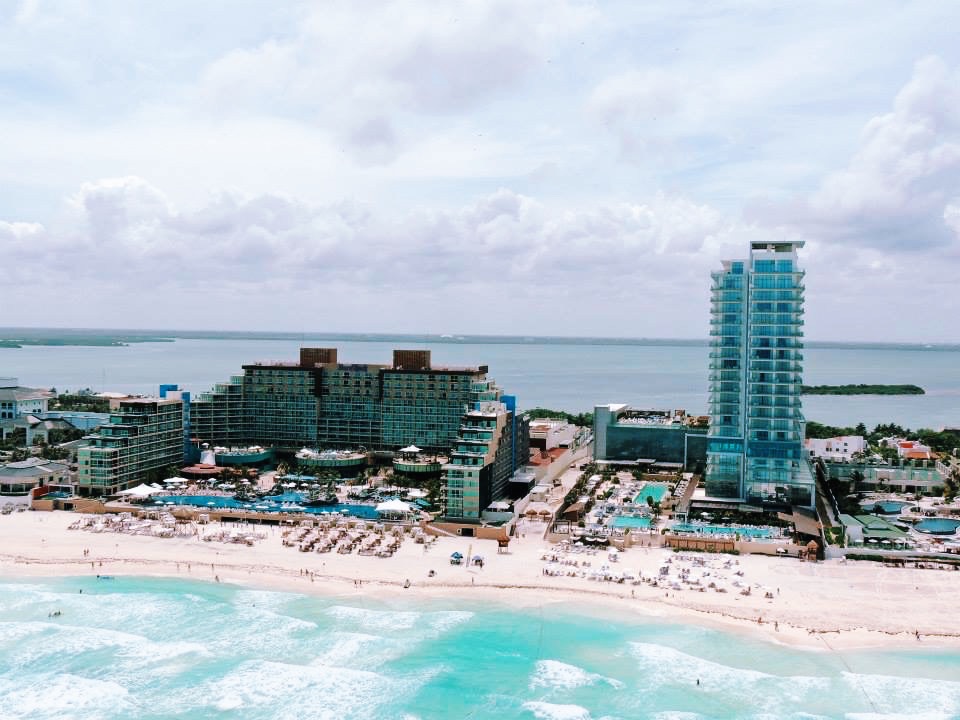 You may remember some of the amazing memories from my Honeymoon in the Bahamas, Miami and Cancun last year, but if not you can find more mesmerizing images here and here.
Though we've been to Cancun many times, somehow every visit is unique and Cancun never fails to impress us in a new and amazing way.
I am currently back in London and back to my crazy schedule and responsibilities, but writing this post certainly brought back all the amazing memories. So, I thought that I'd take this opportunity to share a few 'where to stay' highlights from our trip and even more in the upcoming post – so stay tuned.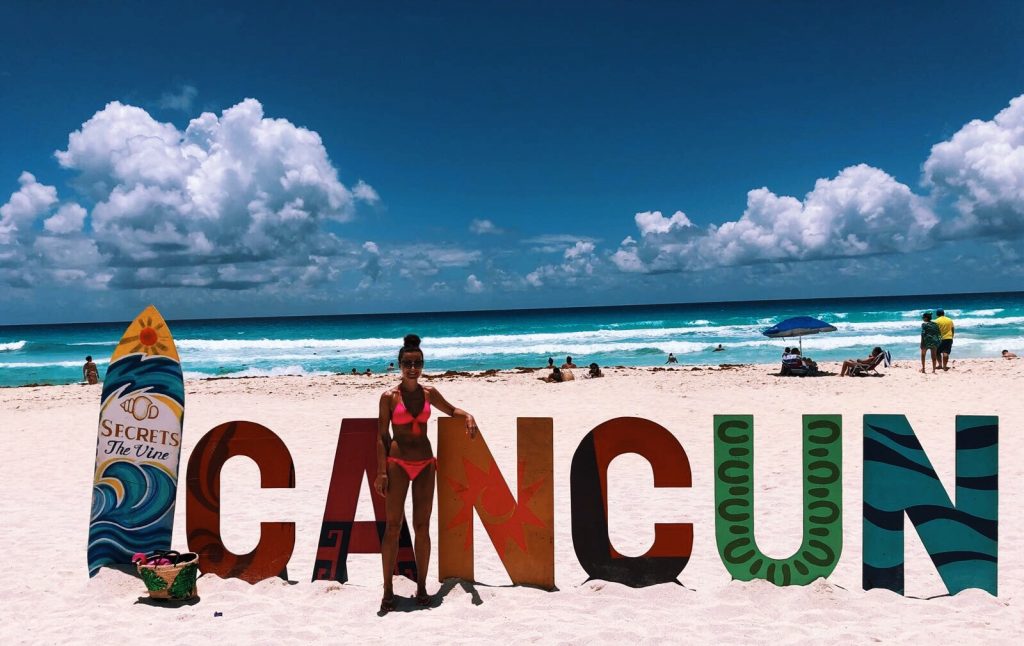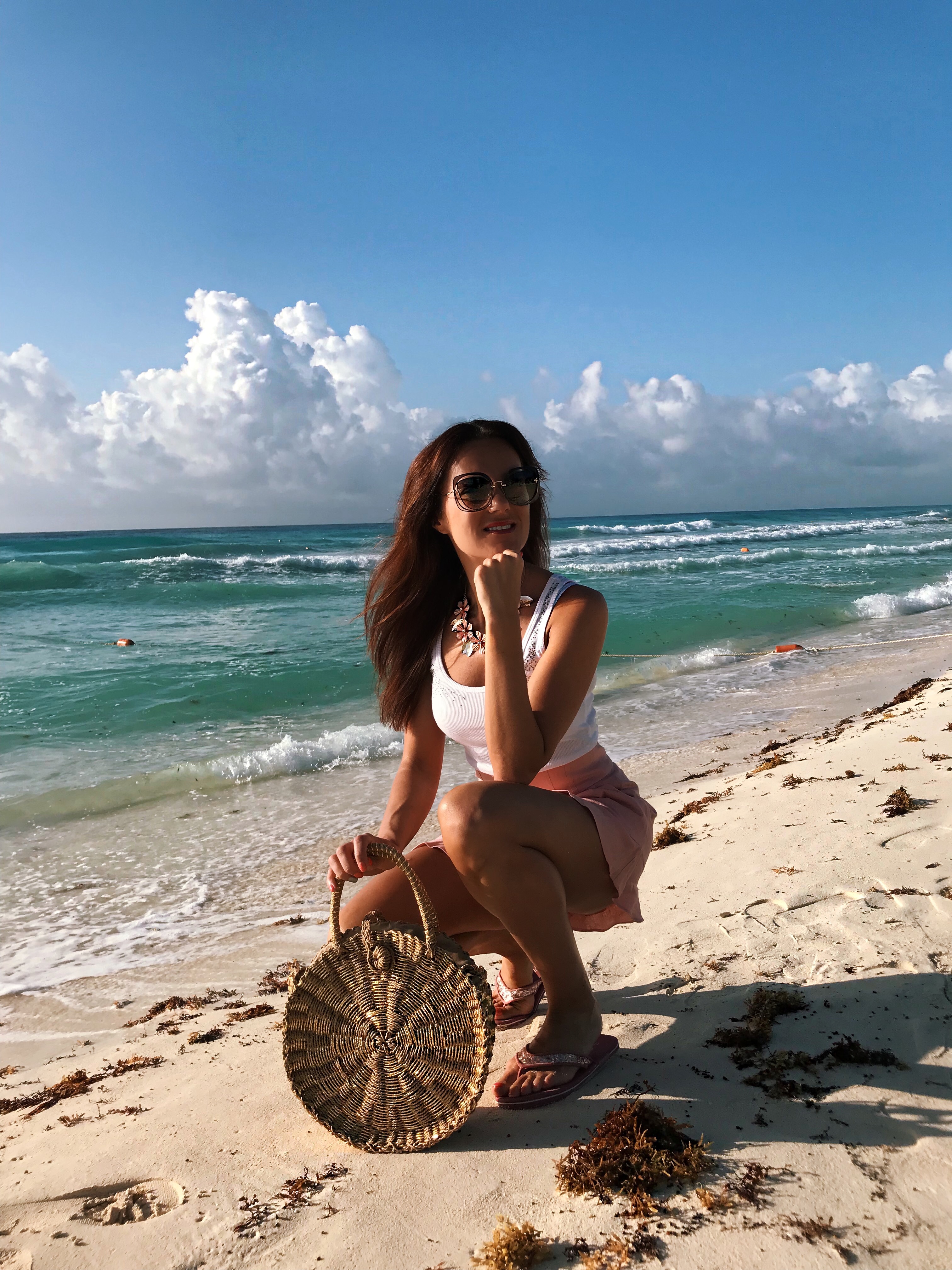 For us, choosing the right hotel is really important and wherever we plan to go we always do a heap of research to ensure we make the right choice.
We stayed at the 5 star, AAA, Four Diamond Secrets The Vine Cancun, bordered by the cerulean waters of the Caribbean and white sand beaches in stunning Cancun, one of the most beautiful hotels on Earth! A huge claim, I know. But the Secrets is truly breath-taking. This marks our 4th time staying at the hotel.
This chic, contemporary adults-only heaven combines the natural beauty of the Yucatan Peninsula with the sophistication and Unlimited-Luxury of an authentic world-class resort. I honestly wasn't planning to do a photo story but this hotel is so beautiful that I couldn't help but share and maybe inspire a few of you to visit this wonderful place.
The nicest staff, delicious restaurants, and beautiful views are some of my favourite things about it. However, the best part about this hotel is its … hmmm no such thing, as I actually love absolutely everything about this place. Other pros, the centre of Cancún is only 5 miles from the resort, while Cancún International Airport can be reached in 15 minutes by a car. It's a perfect location!
WELCOME
I always look forward to the magical moment when the entrance door opens and the first thing you hear is 'welcome home', as a glass of champagne is handed to you. One of my favourite things about Secrets the Vine is the distinctive scent being diffused throughout the hotel that relaxes you the moment you enter the beautiful marbled lobby. It's incredible how all of your senses are indulged in this amazing resort.
ROOMS & PREFERRED CLUB
Our favourite room is the Honeymoon suite with the incredible Caribbean ocean front view. I would also highly recommend to upgrade your room to include the preferred club privileges. This amongst other privileges (upgraded suite, access to an exclusive lounge, special concierge service and much more) gives you access to the Preferred Club's private swimming pool. It's so serene and beautiful up there, I love relaxing in the roof-top swimming pool with a glass of champagne and feeling blessed. Peaceful and quiet, it makes you reconnect with nature (with the breath-taking view of the Caribbean Sea) and decompress from the insanely busy life that I happen to lead.


DINING & DRINKS
If you read my blog on a regular basis, you may already know that I'm a big foodie and I love to eat! When it comes to dining at Secrets the Vine, again you're spoilt for choice. The finest cuisine from around the world is served in a variety of restaurants, each one a perfect venue to relax in for a while, and soak up the romantic atmosphere.
The hotel has five á la carte gourmet restaurants, a buffet venue, a grill and a café. The best part, reservations are never required. If you feel a romantic vibe in the air, you can pre-book a meal on the beach or if you fancy a quiet night in just order from the 24/7 room service and have dinner on the balcony whilst admiring the view of the Caribbean see or the lagoon. Good food, good conversation, and a great view just never fails to make the night!
Bluewater Grill | grill and steak restaurant
Dragons Oriental Dining | Far East Cuisine and it place also serves breakfast
Market Café | Main buffet restaurant for breakfast and lunch, Mexican food for dinner
Nebbiolo Ristorante | Italian Cuisine
This place also offers an amazing experience of sunset dining however it needs to be pre-booked and it requires a purchase of any of the premium wines.
Olio | Mediterranean Cuisine
Sea Salt Grill | Fresh Seafood
The Vine Bazaar: The Café | Coffee & Pastries
This place is amazing to get an afternoon snack. Our must stop on a way back from the beach each day.
Red Vine Piano Lounge | Piano Bar
This place is pretty much the heart of evening entertainment including an almost nightly DJ disco.
The Vine Bazaar: The Vine Bar | Wine Cellar Bar
The Vine Bazaar: The Vine Lounge | Lobby Bar
Manatees | Poolside Bar,
Barefoot Grill | Sandwiches,
Barracuda | Beach Bar,
Sugar Reef | Pool Bar
As you can see there is certainly a lot to choose from. Even though we stayed in the hotel for almost three weeks we still didn't manage to try all of the culinary specialities.
GYM & SPA
The hotel amenities are located on the 12th floor and they include a decently sized gym facing the Caribbean Sea. In addition to the gym (spanning over 12,500 square feet) is the magnificent Pevonia SPA area complete with saunas, steam rooms, and a jacuzzi. The SPA design was inspired by local cave-like structures and cenotes and it's a sublime experience, guaranteed to take your breath away!
It stretches for miles, and is by far the most beautiful beach I have ever been on! The colours of blue, green, and aqua are even more spectacular in real life.
Laying out on that beach made leaving Cancun the next day that much harder. I'm not going to lie, ever since I left, I have been staring at my calendar to try and fit another visit to Cancun. Hopefully, it'll be soon because I can't wait to go back!
ENTERTAINMENT
From the moment you wake, each day and night are filled with nearly endless opportunities. Every morning first thing I used to grab the room tablet and scroll through the daily entertainment list and mark anything that I want to see or even take part in. Daily programmes include an amazing variety of: sports or dance lessons, special spa offers, daily wine tastings on fine wines from around the world, dance shows, water aerobics, outdoor yoga, ping-pong, beach volleyball, Mixology Cocktail classes and so much more. The choices are all yours.
The level of service and the attention to details truly makes you feel that you have indeed arrived at the mystical paradise.
What do you think about Secrets the Vine? If you have any questions or would like to find out more let me know below in the comments box. After all I have stayed in this hotel 4 times and I would be delighted to share my experience.
I'll be sharing the rest of our Cancun adventures in an upcoming post! So stay tuned!
---
---